As every week passes too quickly, so do the weekends. This one in particular went by way too fast. On Saturday morning we were woken by booming and crackling thunder that sounded like it was right over the house. I love thunder and lightning, it's like the sky has something really important to say. We spent the day cleaning and preparing for a birthday party for a dear friend, Jeff, that we hosted at the house. It was a relatively calm soiree, but as always it was tons of fun, as nights always are when you're with close friends.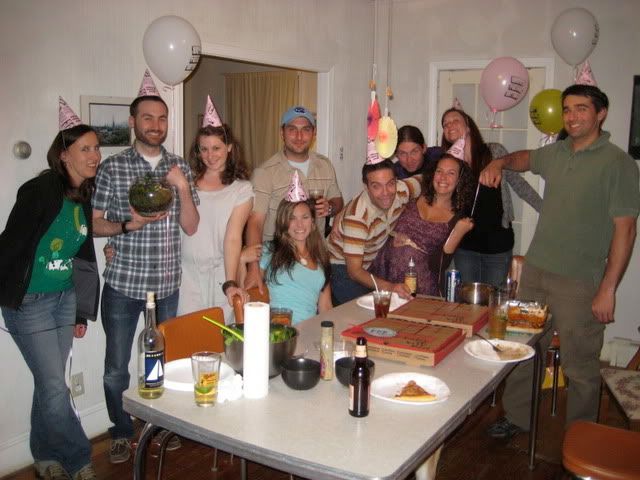 Sunday I made my mom a delicious dinner of risotto, roasted asparagus, and
seared sea scallops with cilantro gremolata and ginger lime beurre blanc.
I had never made this recipe before but it was really easy and quite tasty. Thanks epicurious.
This week is going to be a busy one. I'm heading to
Brimfield
tomorrow and I'm doing a presentation at my old high school on Friday about being a green business. I'm a little nervous as I haven't given a speech since college but I think it will be a good experience. I'll let you know how it goes.