Hi friends! Long time no see and I miss you! I have been working so, so hard on my new collection of original designs that I simply haven't had time to blog or post much of anything new on etsy. I'm sorry if you're disappointed but I promise it will all be worth it! Everything is coming out incredibly well and I can't wait to debut the new designs in April. Right now I am in the sample making/pattern adjusting phase which involves lots of sewing and garment fitting and then reflecting those changes in the patterns. I just envision warm weather and bright vintage floral prints to keep me working on summer designs when its so cold and gray outside. This is probably my most ambitious project to date which is horribly terrifying and completely exhilarating at the same time. I just simply can't wait to see my designs in fantastic fabrics on a person other than myself. When things get a bit more visually appealing (muslin and patternmaking paper all over my dining room just isn't pretty) I'll be sure to share many more photos of my works in progress. Yay!
Here are some photos from last weekend when a bunch of us went bowling. It was so much fun. Cheap beer, good friends, and a kitchy location is just about the best night out!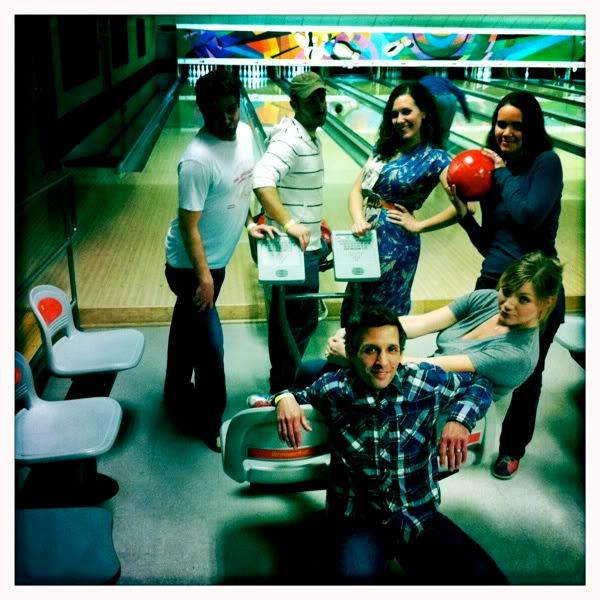 I'm wearing a vintage dress from Wish Newport, and thrifted vintage accessories.