I made a pretty awesome dinner last night. I don't mean to toot my own horn but I was proud of myself. As previously mentioned, two of my good friends are moving to Hawaii in a few weeks so I wanted to have them over and make a big dinner of (mostly) local ingredients. I was going to head up to Providence to go to the Monday farmers market at Whole Foods but decided to give closer surrounding towns a chance. I ended up doing a really good job at buying mostly everything from small independent shops. I did have to go to Stop and Shop for a few items because I either couldn't find them or they were just way too expensive at the smaller shops. (Paying $5 for a box of rice crackers, no thanks.) So here's what we had:
*Mixed cheese and cracker plate using cheese from the
Milk and Honey Bazaar
in Tiverton, and my mom's homemade (and grown) pickled hot peppers.
*Salad of organic arugula and roasted beets from
The Green Grocer
in Portsmouth using only olive oil, balsamic, salt, and pepper as a dressing.
*Risotto topped with organic roasted root veggies (also from Green Grocer) and Paive cheese (Milk and Honey Bazaar.) I got this recipe out of
Edible Rhody
except I substituted risotto instead of the polenta. I think it made the recipe much easier and much lighter on the butter. It was still superb.
*Steamed littlenecks from Bridgeport Seafood in Tiverton in a broth of onion, garlic, red pepper, local tomato, and white wine. I kinda just made up the recipe as I went along and it came out great! I just love how white wine broth tastes. We complimented this dish with olive oil drizzled toasted French bread from Daily Bread in Bristol.
*Hot chocolate and Ginger Molasses cookies (Daily Bread) for dessert. Yum!!
As always, I never follow recipes exactly and I never measure. I like it much better when you kinda just throw everything together and eye ingredients. Everything was so good and I definitely learned a few things. (Most fish markets are closed on Mondays, who knew?)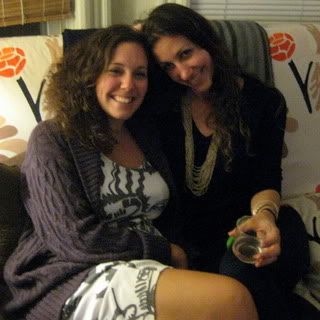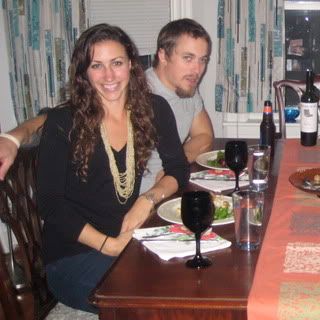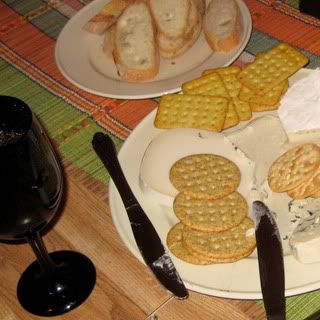 While I am definitely getting better at taking photos, food is not even close to being a strong point. Sorry for my lack of photos of the food but I'm very bad at making it look good in photos, maybe a project for next week.