What a beautiful fall day! So beautiful in fact I decided to venture to an unknown territory... a location photoshoot! And man, what a disaster! There are so many bloggers that I admire who take such wonderful photos of themselves in different locations everyday, Orchid Gray, Jen Loves Kev, Sally Jane Vintage, and Gary Pepper Vintage are some of my favorites. I know some of them have incredibly talented photographer boyfriends, but still. They always look so poised and professional and of course their outfits are just fantastic. Honestly, it takes a lot of effort on my part to even get dressed on days where I'll just be sitting in front of the computer and/or sewing machine. So today I said enough is enough! I'm going to contribute my styling abilities to the fashion blogging community instead of just showing my amazing vintage finds. I removed myself from my studio, took a shower (before noon? amazing!), and planned an outfit around this incredible vintage embroidered skirt that I thrifted in the summer. New sweater tights? check. Newly re-heeled leather vintage pumps? check. Grab my tripod and camera and out the door I go! Bristol, and Rhode Island in general, is teeming with perfect photo locations. This town is stock full of old Victorian houses, accessible waterfront, and this time of year trees (and the ground) full of bright yellow leaves. My locations were ripe for the picking. I went down to Independence Park and luckily there weren't too many people around. I set up my tripod and got ready to shoot. But wait, every few seconds the sun is out and then it hides behind a cloud and I simply just can't get myself together with all this wind! My hair was completely all over the place as was my scarf and skirt. Not good. I took about 40 pictures and only a few were slightly usable. Okay, this isn't going to work, so where to next? I remembered the wooden fence in my backyard and of course the yellow leaves and figured I'd give that a try. While a slightly more amenable location, the light and shadows weren't right and my heels were completely sinking into the mud and getting dark splotches from the wet leaves. I still took a few shots (I want you to see my outfit, remember?) I even tried some pensive straight faced shots but frankly, I think I look kinds silly when I'm not smiling. Fashion is supposed to fun, isn't it? Anyways, outdoor location photoshoot today = epic fail. It doesn't mean I won't try again, in fact I definitely will but with even more admiration for the gals that do this multiple times a week. My hat's off to you gals, you make it look so easy!
So back to this darn outfit that I went through so much trouble for. Sweater and tank from TJ Maxx, thrifted vintage skirt, gray sweater tights from Target, thrifted leather pumps, yard saled vintage Etienne Aigner leather purse, wooden bangles from street vendor in NYC, wooden ring from a hippie shop in Savannah, GA, and hand dyed scarf from Abigail and Magnolia's in Tiverton, RI. Phew!
So here they are: waterfront disaster photos!
There goes my hair,
and my scarf, and finally the sun.
Some that aren't so bad, the wind even worked with me for the last one! (I kinda love it actually)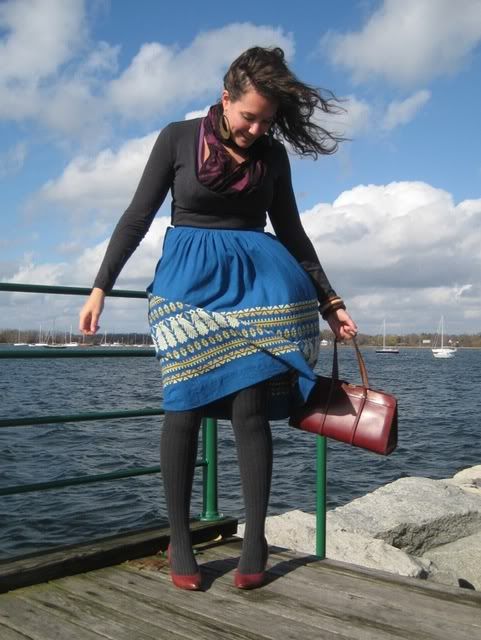 Mediocre backyard photos, not a total disaster but not so great either.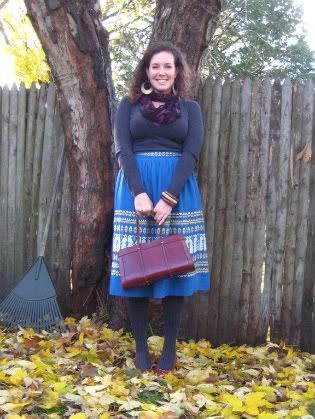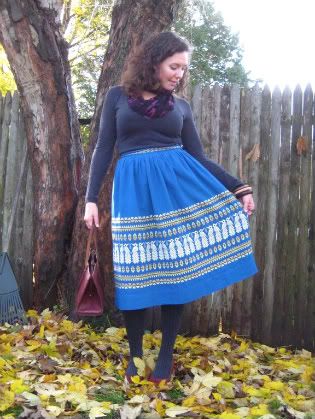 Close-up photos which you can't really go wrong on.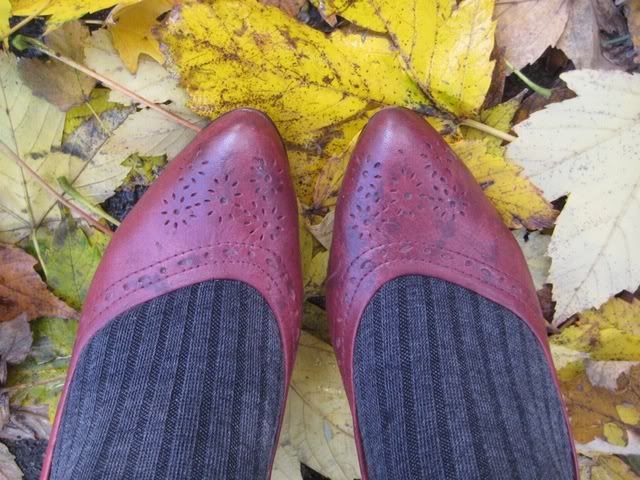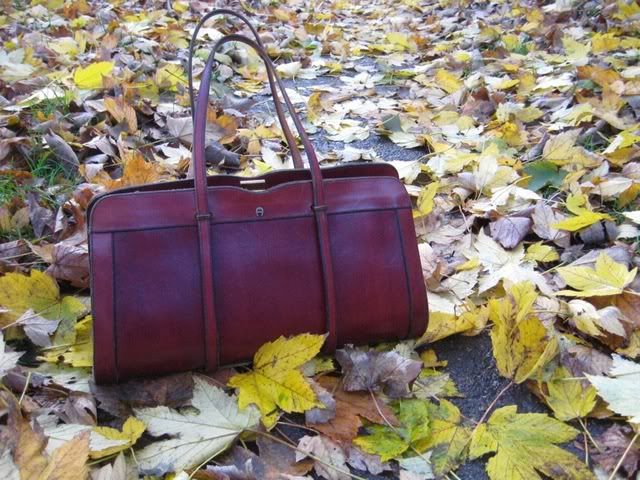 And finally, some close up face shots, these I might not attempt again!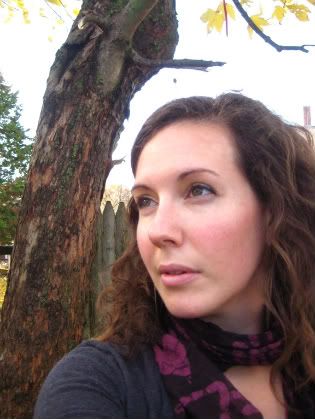 So now I'll hope you'll excuse me while I go put my pajamas and slippers back on.