On Friday I had the pleasure of filling in at my friend's shop,
Rummage
, in Tiverton Four Corners. C's chop is filled with amazing vintage goodies. She has a wonderful collection of designer (vintage and new) dresses and shoes as well as some magnificent artwork, mid century objects, and every thing else in between. I had so much fun checking everything out while I was tending shop. Here's a few shots of some of Rummage's treasures.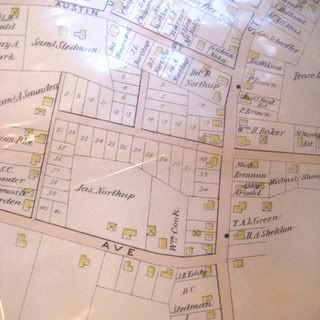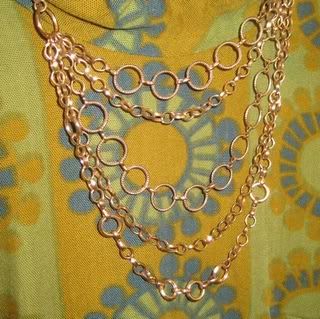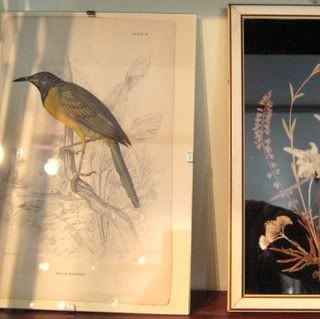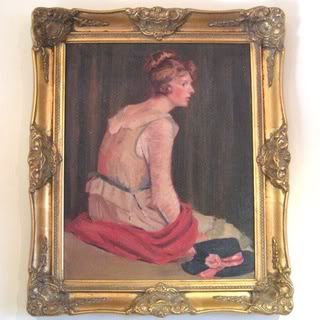 I finally had an occasion to wear my new pink tights! They were much warmer, softer, and more comfortable than I thought they might be so I am very pleased with my $5 Target tights. I also wore a thrifted cardigan, tank, and altered jean skirt (actually I take that back, the skirt is from American Eagle and I've had it since high school), a
Tom Scott
tee (from when I interned with him), my absolute favorite thrifted leather boots that I just had resoled, knee socks from Target, and a vintage necklace. In the summer my outfit usually consists of two or three items, but now that cooler weather is upon is it gets a bit trickier.
We had a pretty great weekend, nothing super eventful but just lots of calm and fun times. While on a walk I just had to snap a picure of this tree down the street from us. The leaves were practically glowing and just look so amazing against a spotless blue sky!