I had a most fantastic birthday this year! On Wednesday night my mom and dad treated Brian and I to a wonderful dinner at The Back Eddy in Westport, MA. We sat right on the water and indulged in wasabi deviled eggs with raw tuna and roe, local scallops with a summer succotash, and Shy Brothers cloumage cheese with orange mint marmalade and candied pecans for dessert. Cheese for dessert? Yes please! It was a little chilly but we had a fantastic view of the sunset. I wore a vintage skirt, sunnies, and yellow beaded necklace. My black tank is from Target and my perfect color poppy red espadrilles are new but thrifted. When we got home that night, Brian gave me some supremely wonderful birthday gifts, but more on those later.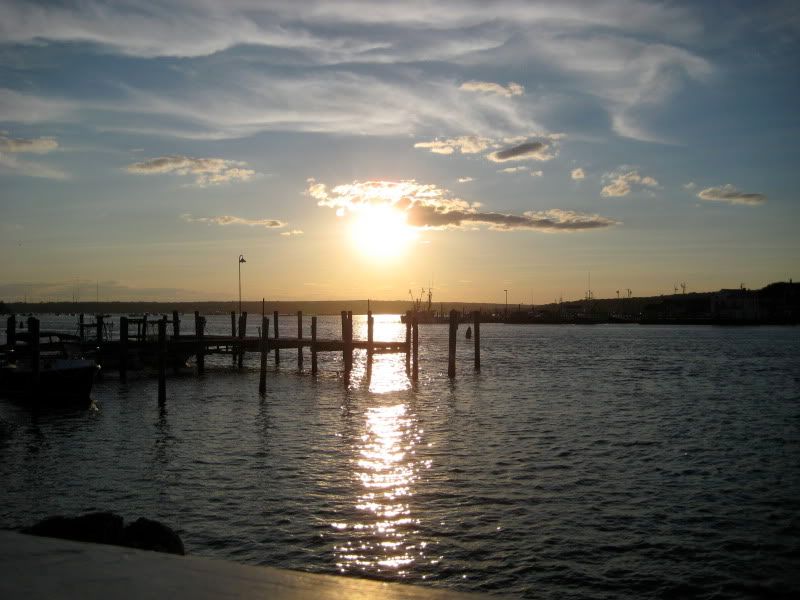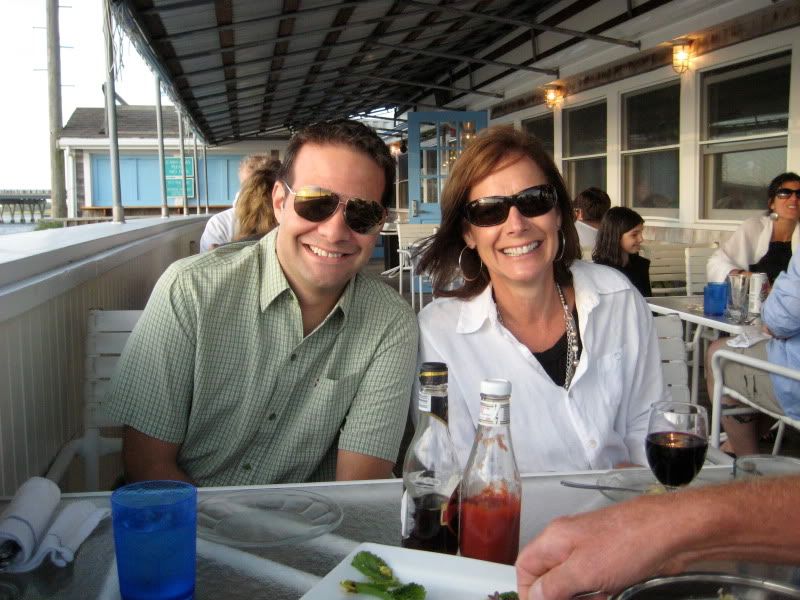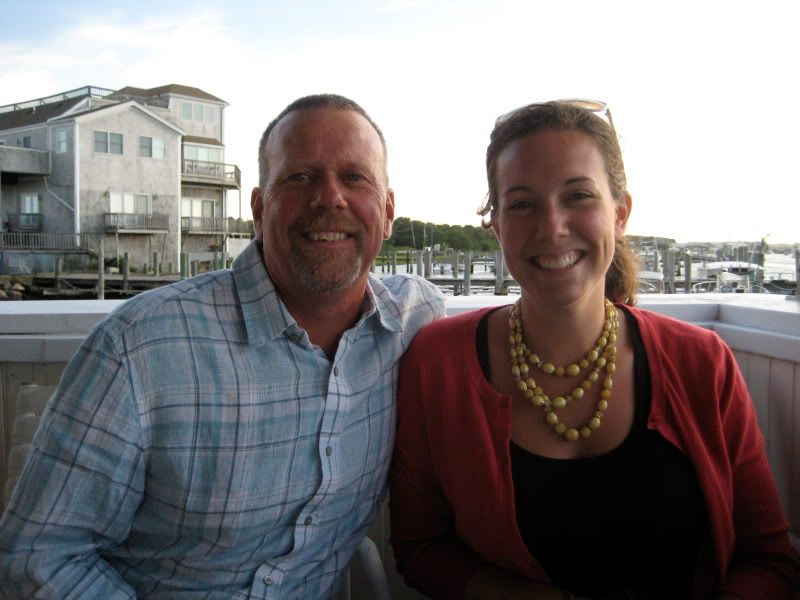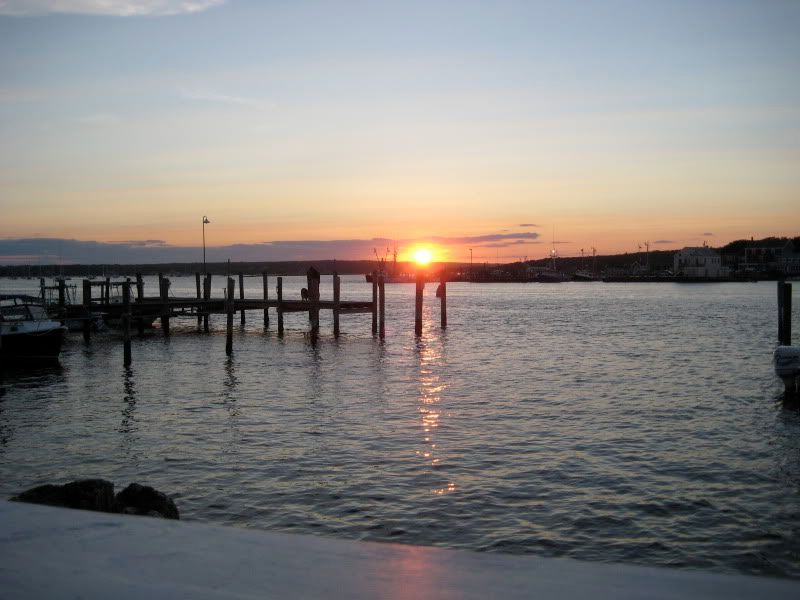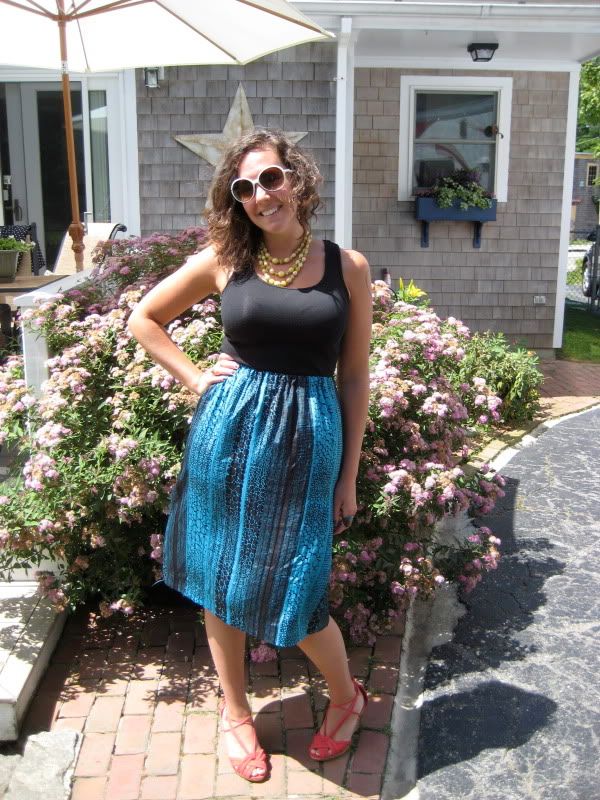 Yesterday, my actual birthday, I had a perfectly relaxed day with my mom. We went to The Barn in Adamsville for breakfast and spend the day at South Shore Beach in Little Compton, RI. It couldn't have been a more perfect day. The sun was shining bright in a blue, blue sky and the breeze kept us from getting too hot. Brian and I had pizza for dinner before some friends came over for ice cream cake and a fire in the backyard. It. Was. Perfect.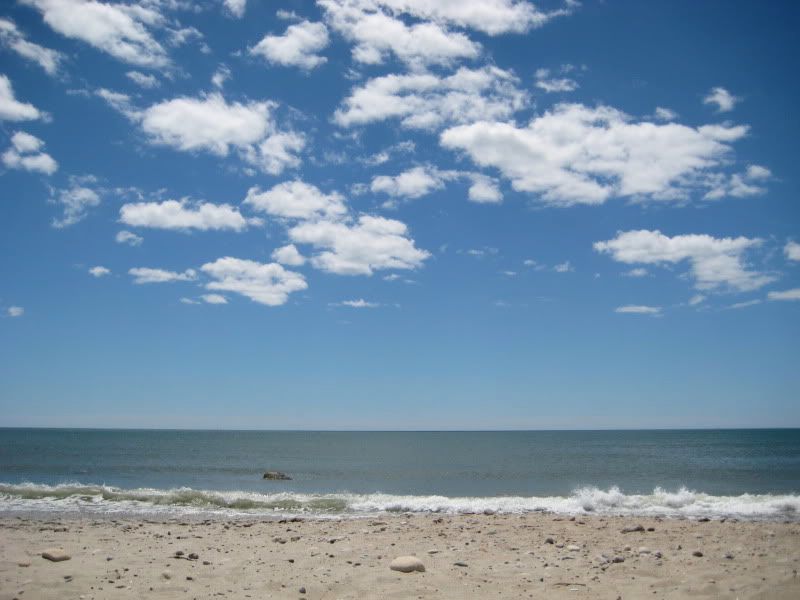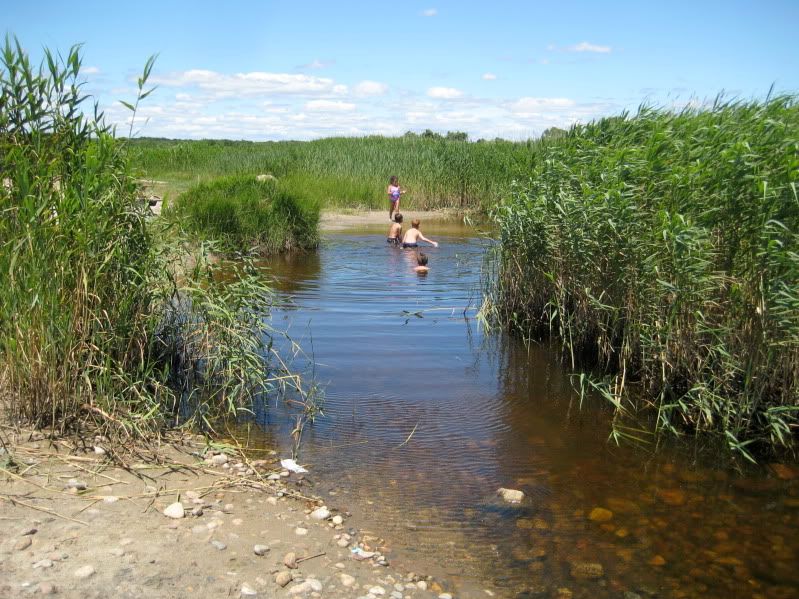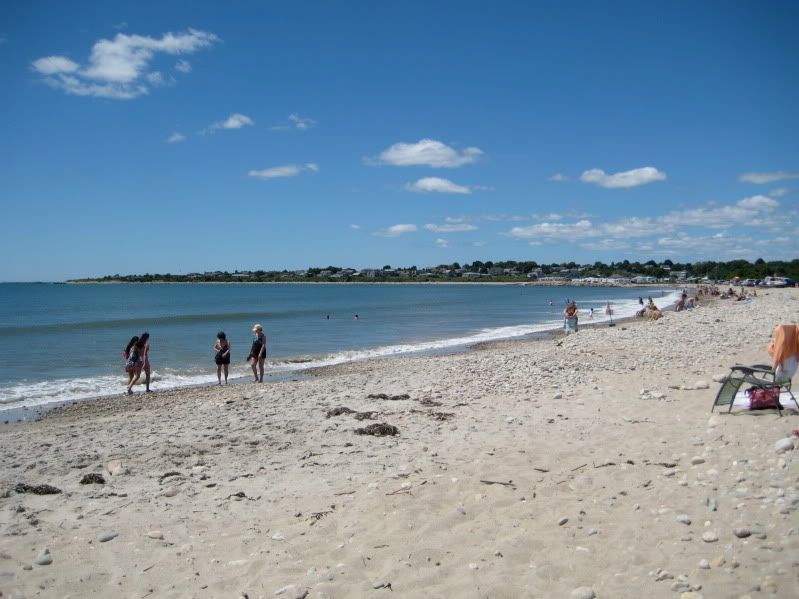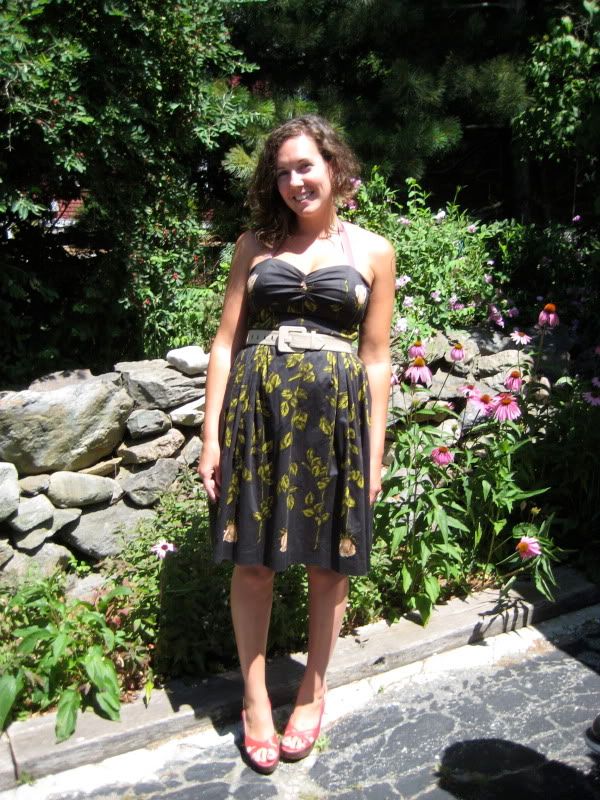 I wore a thrifted Betsey Johnson dress (yes, thrifted, I got it for under $10), Steve Madden red leather platforms, and a vintage belt and earrings. After about an hour I changed into cargo pants, a tank top, and flip flops for hanging out in the backyard.