Went to a few thrift stores yesterday and today and picked up quite a few good finds. Total cost: $30.16.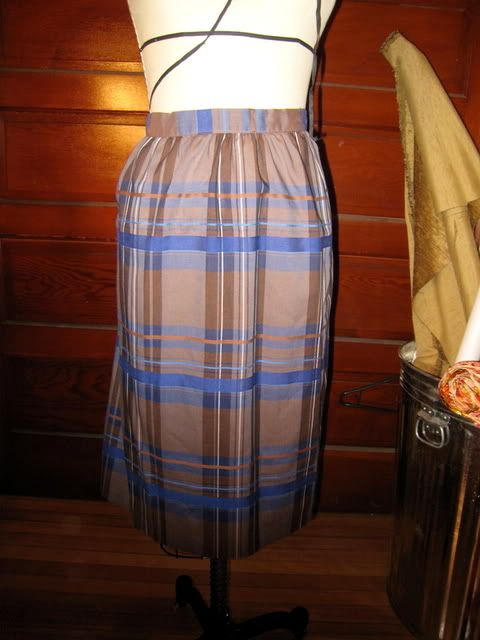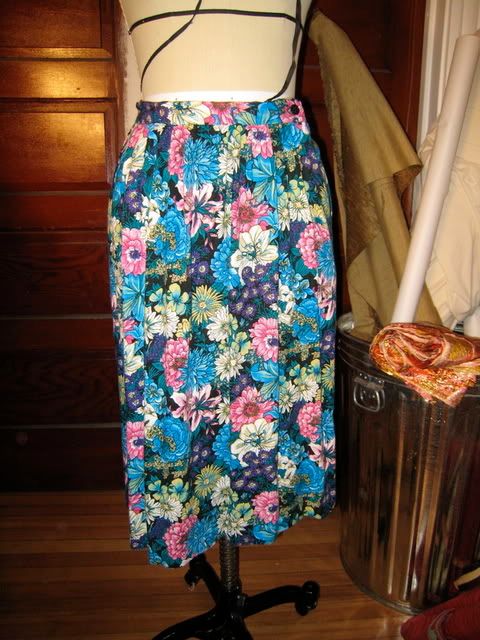 Love these two skirts. The plaid is great and seeing as it's thin cotton it'll be great for summer even though it's chocolate brown. There's something about this floral print that I love. It's kinda a mix between vintage print and granny chic.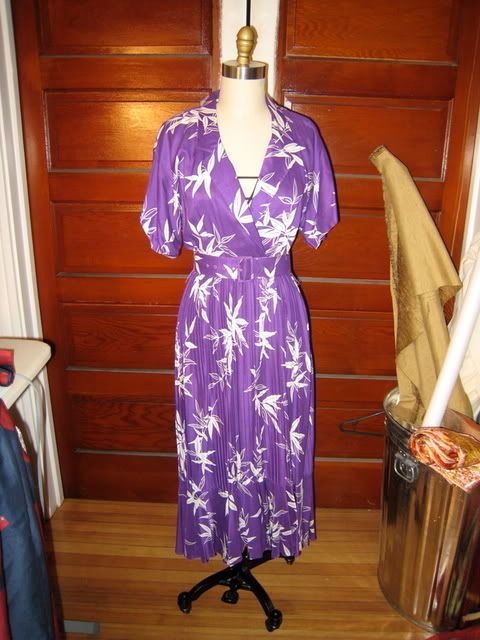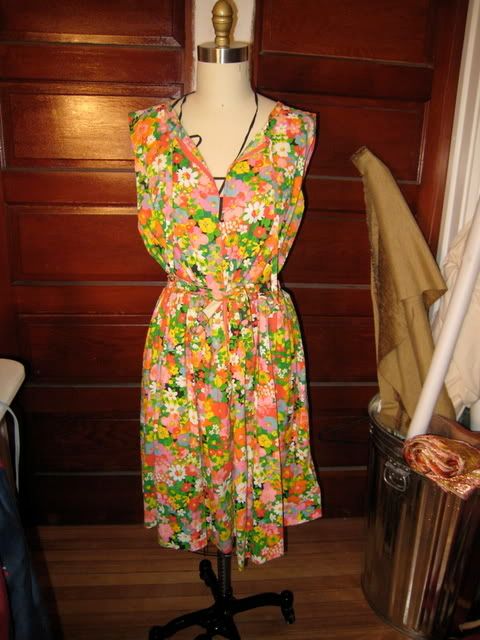 I'm not sure what I'm going to do with Ms. Purple here. I'll probably chop the top and shorten the hem to make a cool skirt. This bright floral dress is great but it's too big and too conservative. I've got to take it in and do something about the neckline. The tag is in the back so the zipper goes in front?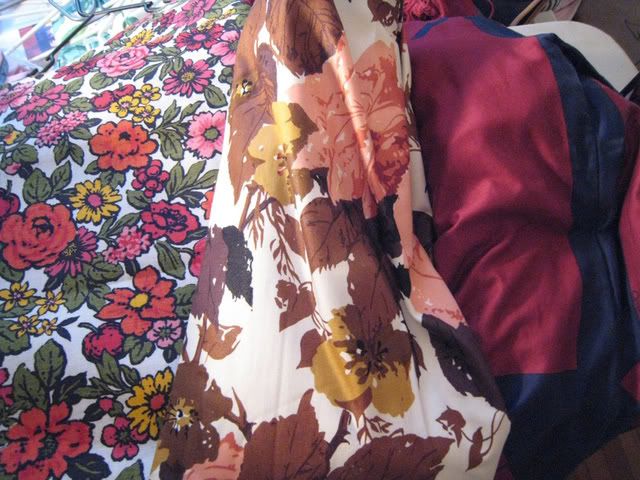 Some awsome fabric finds. The one on the left is really thick, perfect for some totes. The one in the middle is gorgeous! I'll have to make something classy and fitted. The one on the right is actually a very sack like dress, but I'm sure hope is not lost.